New Construction
Needing a new commercial roof that's designed to your liking? Max Sontz Roofing Services Inc. is the company to call for new construction roofing services. Our project managers can assist with identifying and recommending the proper material to use for your new building that meets or exceeds your needs within your budget.  We have the resources to handle any roofing projects and as part of our commitment to "quality", many of our installations are inspected and approved by some of the industry's largest roofing material manufactures' providing our clients with peace of mind for years after installation.
Re-Roofing
If your existing roof is in need of replacement, why not choose the company with over over 85 years of experience. Max Sontz Roofing Services Inc.  has been re-roofing commercial, industrial & institutional buildings throughout the New England region for decades.  Our dedicated staff and experienced crew team members have been trained by the manufactures' products we install giving our clients added peace of mind. But they rarely call the manufactures'…they call us because…we're still here!!!
Rely on 
Sontz
for all your re-roofing projects and join the thousands of other satisfied 
Sontz 
customers.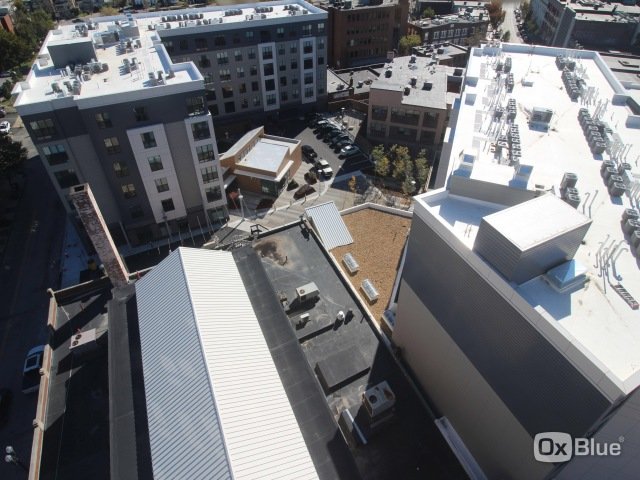 Project Management
If you need a roof management team for your roof replacement, Sontz can help! With our trained staff with decades of experience as well as our network of professional affiliates, Sontz can help you manage your roofing project so it will be completed on-time and within budget.
Assessment
If you only need to have your roof assessed, we can do that too! Call our team today and we can schedule a convenient time to meet and offer our expertise.
Preventative Maintenance
Let Sontz help you extend the useful life of your existing roof with our state-of-the-art preventative maintenance plans that include full color photographs so you can see yourself what the concerns are and the repairs that were made by our trained mechanics. Our plans include an annual and semi-annual inspection to identify areas of concern for your in-place roofing system to help mitigate extensive repairs in the future.
Integrity & Professionalism
When it comes to getting the job done right the first time, Max Sontz Roofing Services Inc. is the company to call for a roofing replacement or re-roofing your business. We can help!
Commercial Roofing
Industrial Roofing